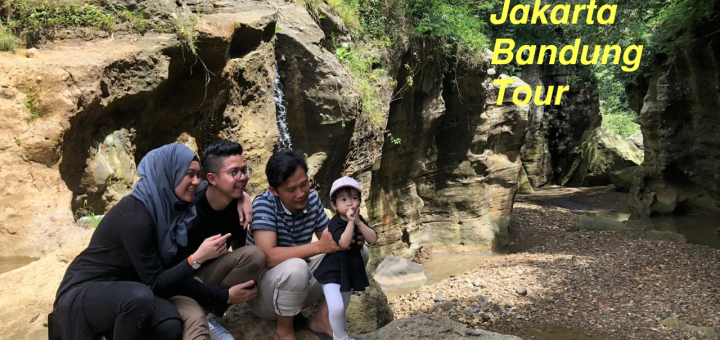 Experience from Customer of Bandung Driver
Jakarta Bandung Tour is tour that is started in Jakarta then go to Bandung. Travel Bandung from Jakarta is one of the most exiting tour. Here are pictures and a video from Bandung Driver customer:
Enjoy natural view in Bandung.
The choice for itinerary can also be arranged by customer.
Experience Jakarta Bandung with your family. Always ready to serve you anytime to experience tour Jakarta Bandung.
To enquire Jakarta Bandung Tour, please drop your message:
Regards,
Bandung Jakarta Driver
Tour in Jakarta and Bandung started with Jakarta airport pickup then go to Bandung via Bogor to visit Taman Safari. The second day is Bandung Lembang Tour to visit Tangkuban Parahu tour, Lembang Floating Market and Farm House. Bandung City tour and dinner at Kampung Daun Traditional Bandung restaurant.
The third day is traveling Bandung Ciwidey to visit Kawah Putih white crater, Patengan lake and also Ranca Upas deer farm. This trip is full of natural mountain view. After that go back to Bandung downtown, enjoying dinner and do little shopping in Cibaduyut central market for leather product.
The fourth day is to travel Bandung Padalarang to visit Stone Garden, Tebing Gunung Hawu, Goa Padalarang cave, Dusun Bambu and Cimahi Waterfall.
Bandung Pangalengan is full view of Bandung mountain view along the trip. Moreover, there is Garut tour to extend Bandung tour to experience more deep insight in West Java. The view of Papandayan mountain attracting many visitors. There is also traditional village called Kampung Naga in Garut. When Bandung is called Paris van Java, Garut still remain as Swiss van Java.
In Jakarta also many tour destinations like Jakarta Old City Kota Tua, Sunda Kelapa Harbor and National Monument. There is also Taman Mini Park to know about most Nusantara culture in architecture.
Experience Jakarta Bandung Tour with Bandung Driver
More about Jakarta Bandung: Bandung Jakarta Tour and Business Service
You can also use
Complete Bandung driver contact form
.